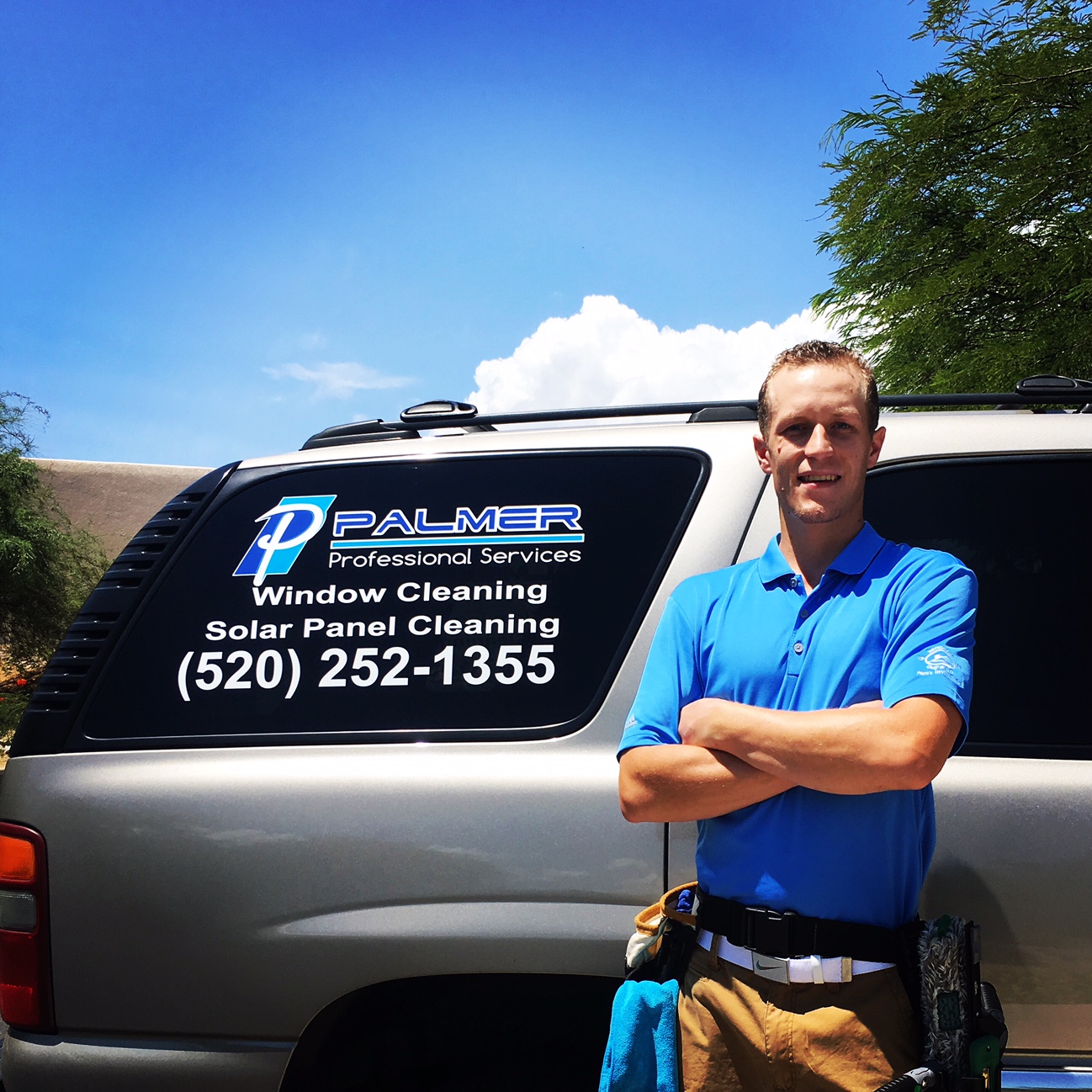 Palmer Professional Services
Locally owned and operated premier window cleaning service in Tucson Arizona. Jordan, the owner, will be at every job and you can be assured that the job is done right. We specialize in residential and commercial window cleaning. Solar Panel cleaning. Screen repair and custom bug and sunscreen builds. Our customers tend to be people who place a high value on their time, want to maintain the value of their homes, want their lives to be interrupted as little as possible. And of course, want clean windows! We treat our customers like family and that's what sets us apart. We take pride in our work and love making our customers happy. When you are ready, call us directly and we promise to be both friendly and professional, and will communicate with you to assess your particular needs! Our main service areas are Tucson Arizona, Sahuarita Arizona, Green Valley Arizona. If you live just outside of Tucson give us a call and we will make arrangments to clean your windows.
Here are just a few qualities you can expect from us
FRIENDLY & COURTEOUS
TIMELY & DEPENDABLE 
QUALITY WORKMANSHIP
TOP NOTCH EQUIPMENT
OPEN COMMUNICATION
EXTRA CARE TAKEN
If you would like a quote for window cleaning and you live in the greater Tucson area. Give us a call at 520.252.1355
Residential Window Cleaning Experts
As Residential Window Cleaning experts, we know that your home is much more than a structure – it's where you raise your family, make memories and enjoy the company of relatives and friends.  When you're looking for in-home service, you want the best in the business. That's why Palmer Professional Services is the right choice. we are thorough and trustworthy window cleaners and we know how to get the job done right. Our job is to keep your windows, clean, sparkling and full of light.
Unfortunately, for most homeowners, residential window cleaning is not on the normal chore rotation. That's because window cleaning can be a dangerous and tedious activity, involving ladders, ledges and tiresome scrubbing. Few homeowners actually have the equipment required for thorough window cleaning readily available. But with Palmer Professional Services, residential window cleaning packages, you don't have to. We will create a window cleaning schedule that will leave you with sparkling clean windows – at all times!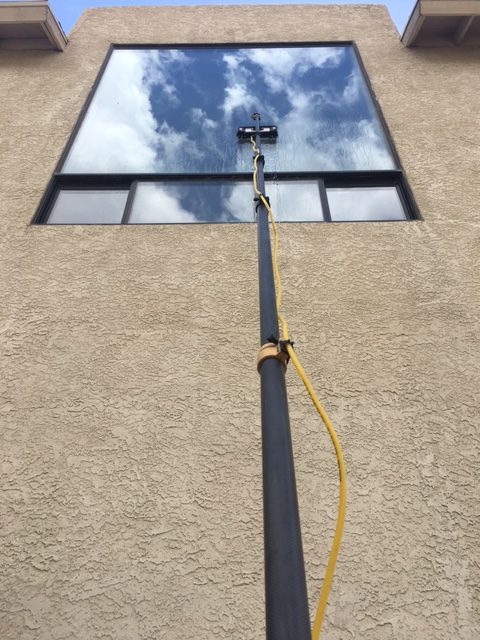 Palmer Professional Services
[embedyt] https://www.youtube.com/watch?v=SXo_Z08DnyY[/embedyt]